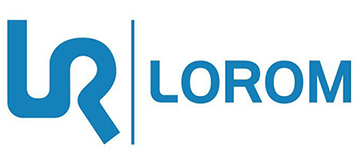 Lorom
2019
Lorom, headquartered in Taipei, Taiwan, is a leading manufacturing solutions provider focusing on specialized cable manufacturing and assembly. Founded in 1988 by a small group of engineers with a focus on research and development, Lorom has grown to approximately 6,000 employees, including more than 500 highly skilled engineers across six factories and six sales offices globally. Lorom's vertically integrated model enables the company to provide a one-stop shopping platform for unique, proprietary manufacturing products and services to a blue-chip customer base, including Fortune 500 companies across the automotive, industrial, media, technology and medical sectors. Cornell Capital led a minority recapitalization of the Company in September 2019.

Spectrum Automotive Holdings
2019
Founded in 1999 and headquartered in Fairfield, New Jersey, Spectrum Automotive Holdings is a leading agent, marketer and administrator of finance and insurance ("F&I") products for the U.S. automotive market. Spectrum is the only distribution company in the F&I industry that provides a full suite of proprietary and third-party extended warranty and ancillary products, serving more than 1,400 dealer, administrator and original equipment manufacturer partners. Cornell Capital and affiliates acquired a controlling interest through a leveraged buyout of the company in September 2019.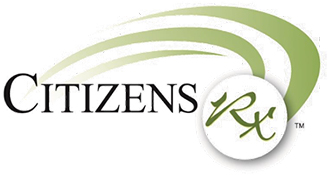 Citizens Rx
2019
Citizens Rx, founded in 2009 by industry veterans and based in Oak Park, IL, is a pharmacy benefit management company ("PBM") focused on reducing drug spend for middle market commercial health plan sponsors. Citizens provides pharmacy claims processing, and clinical and cost management programs. Cornell Capital and affiliates led a minority recapitalization of the Company in February 2019.
citizensrx.com
Knowlton Development Corporation
2018
Knowlton Development Corporation ("KDC") is the largest North American custom formulator and manufacturer serving the prestige beauty, personal care and household sectors. The Company has nearly 4,800 employees across 10 state-of-the-art facilities in North America, and is headquartered in Longueuil, Québec. Cornell Capital and affiliates led an investor group in a leveraged buyout of the Company, which closed in December 2018.
kdc-one.com
Blue Mistral (Fekkai Brands and Bastide)
2018
In November 2018, Cornell Capital partnered with global beauty industry icon Frédéric Fekkai to invest in Frédéric Fekkai Brands and Bastide, two beauty and personal care companies that now comprise Blue Mistral. Mr. Fekkai founded Fekkai Brands nearly 25 years ago as a pioneering brand in high-end hair care that today designs, markets and supplies hair care products and operates six luxury salons. Bastide is a Provence-based provider of luxury fragrances and hand, body and home ambience products that, prior to the investment, had been owned and run by Mr. Fekkai. Proceeds from the investment enabled Mr. Fekkai to buy his namesake brand back from its current owners and combine it with Bastide to reenter the global hair care market with a focus on luxury, high-growth sub-segments. The Company is headquartered in New York City.
fekkai.com
|
bastide.com

PureStar Linen Group
2018
PureStar Linen Group is the only national commercial linen management services provider dedicated to the hospitality industry in the US. PureStar boasts 11 best-in-class brands with 30 full service laundries across 3 countries and 25 U.S. markets. The Company is headquartered in Las Vegas, Nevada. Cornell Capital and affiliates acquired a controlling interest through a leveraged buyout of the company in June 2018.
purestargroup.com

Talcott Resolution
2018
Talcott Resolution is the U.S. life insurance and annuity business of The Hartford Financial Services Group, Inc., which was placed into run-off in 2012. Its primary blocks of business are variable annuities, fixed annuities, structured settlements and corporate owned life insurance. The Company is headquartered in Windsor, Connecticut. Cornell Capital led a $1.7 billion equity consortium in financing the carve-out, which was completed in May 2018.
talcottresolution.com

Monolith Materials
2018
Monolith Materials manufactures and markets carbon black, a ubiquitous industrial input to tires, rubbers and plastics. The Company has developed a proprietary process to manufacture carbon black from natural gas, which offers significant cost and environmental savings as compared to the incumbent processes based on oil. The Company is headquartered in Lincoln, Nebraska. Cornell Capital participated in a Series B Preferred round that closed in January 2018, providing growth capital to construct the company's first commercial facilities.
monolithmaterials.com

Corelle Brands
2017
Corelle Brands (formerly known as World Kitchen) is a leading global manufacturer and marketer of dinnerware, cookware, storage and food prepware under iconic brands including Pyrex, Corelle, Snapware, CorningWare, Visions, Chicago Cutlery and OLFA. In March 2019, the Company announced a merger with Instant Brands, the maker of the popular Instant Pot and other innovative small appliances. The combination, expected to close in April 2019, will create a world-class housewares company with a comprehensive suite of products for all steps of the culinary process. Corelle Brands is headquartered in Rosemont, Illinois and has operations worldwide, with particular focus in the United States, Canada, Korea and China. Cornell Capital and affiliates acquired a controlling interest through a leveraged buyout of the company in May 2017.
corellebrands.com

MRC Global
2015
MRC Global (NYSE:MRC) is the world's largest global distributor of pipe, valves and fittings and related products (as measured by sales) to the energy industry, with longstanding and closely integrated customer relationships each of the upstream, midstream and downstream sectors. The Company is headquartered in Houston, Texas and has operations in all key oil and gas markets worldwide. Cornell Capital invested in the form of 6.50% Series A Convertible Perpetual Preferred Stock to strengthen MRC Global's balance sheet and enable the Company to capitalize on dislocations created by the energy cycle.
mrcglobal.com