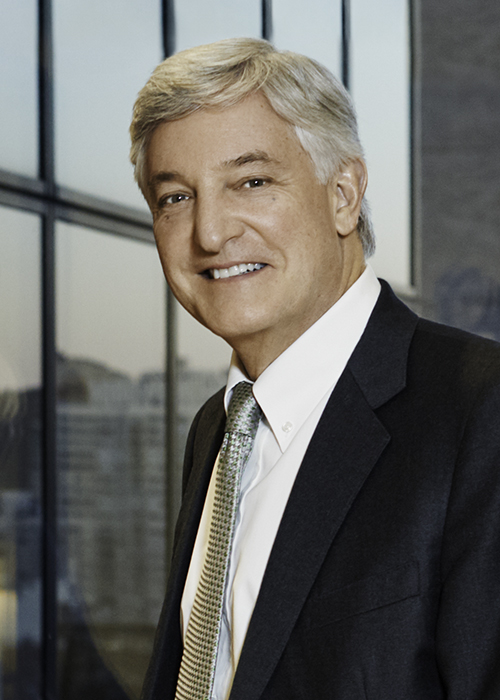 Henry Cornell
Senior Partner
Henry is the Senior Partner of Cornell Capital. Prior to founding the firm, he was the Vice Chairman and one of the original architects of the Merchant Banking Division of Goldman Sachs.
Henry has over 35 years of experience across all aspects of private equity investing in a broad array of industries. He began his career as an attorney with Davis Polk & Wardwell before joining Goldman Sachs' Investment Banking Division in 1984. He moved to Tokyo in 1988 to found Goldman Sachs' real estate efforts in Asia, and then moved to Hong Kong in 1992 where he founded Goldman Sachs' principal investment business in Asia. Under his leadership, Goldman Sachs made numerous landmark investments in the region, including Industrial and Commercial Bank of China (ICBC), Kookmin Bank, Ping An Insurance Company of China and Sanyo Corporation. Henry returned to New York in 2000 as the Head of Private Equity Americas and Asia, and as a member of the Global Investment Committee. He was subsequently named Vice Chairman of the Merchant Banking Division. Henry's notable US investments while at Goldman Sachs include Allied World, Barrett Energy, Cobalt, Kinder Morgan, MRC Global and USI.
Henry is a Director of Instant Brands, Blue Mistral, MRC Global, PureStar Linen Group and Vault.
Henry is a member of the Board of Trustees of Mt. Sinai Hospital, the Whitney Museum, The Asia Society and the Navy SEAL Foundation, and is a member of the Council on Foreign Relations.
Education
Grinnell College
New York Law School, J.D.