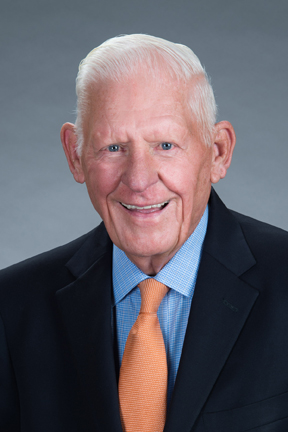 Lawrence Bossidy
Senior Advisor
Mr. Bossidy is a Cornell Capital Senior Advisor and the retired Chairman of the Board and CEO of Honeywell International Inc., a global $40 billion advanced technology, controls and manufacturing company.
Mr. Bossidy's five-decade career began with General Electric Company where he served in a number of senior management positions, including Chief Operating Officer of General Electric Capital Corporation, Executive Vice President and President of GE's Services and Materials Sector, and Vice Chairman and Executive Officer of General Electric Company.
Mr. Bossidy joined AlliedSignal Inc, as Chairman and CEO, in 1991. In 1999, Mr. Bossidy became Chairman and CEO of Honeywell International following the merger of AlliedSignal and Honeywell. He is a former member of the Board of Directors of General Electric, JP Morgan, Merck & Company and the Berkshire Hills Bancorp.
Mr. Bossidy regularly assists Cornell Capital in its evaluation of investment opportunities. He also participates in Cornell Capital's review of the financial and operating performance of its portfolio companies, and in discussions relating to strategic opportunities for the portfolio companies.