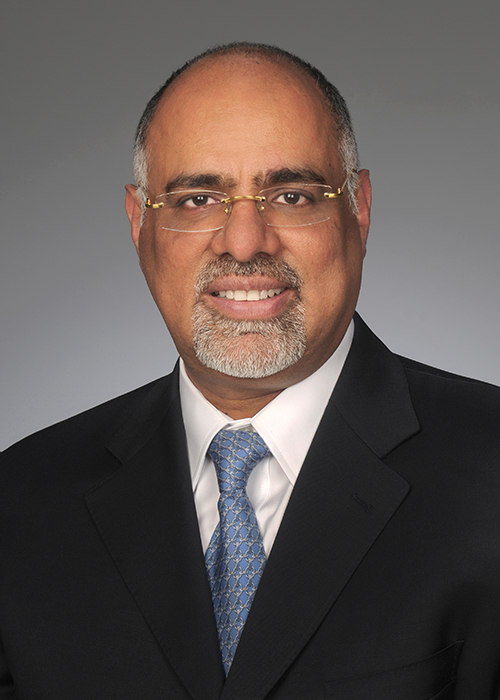 Raja Rajamannar
Senior Advisor
Mr. Rajamannar is a Cornell Capital Senior Advisor and President, Healthcare Division and Global Chief Marketing & Communications Officer of Mastercard.
Raja Rajamannar is an accomplished global business executive with more than 30 years of experience, across multiple industries, including consumer packaged goods, financial services, healthcare, payments, and utilities. Raja has been with Mastercard for the last eight years as the global Chief Marketing & Communications Officer and the President of Mastercard's healthcare division.
In his role as President of Healthcare, Raja has overseen the creation and development of Mastercard's healthcare business across multiple regions. This is a fast growing vertical for Mastercard.
Raja joined Mastercard in 2013, bringing with him rich experience as a global executive, managing large P&Ls, and driving business transformation across multiple industries and geographies. Raja served as Chief Transformation Officer of the health insurance company Anthem (formerly WellPoint). He helped craft the company's new business direction and strategy, managed its $11Bn Medicare Advantage business, and led large M&A initiatives for the company. Prior to that, he also served as Chief Executive – International and Chief Innovation & Marketing Officer of Humana. Earlier, Raja served as the Chairman & CEO of Diners Club North America and led its successful and industry acclaimed turnaround.
Raja is consistently and globally recognized as a highly innovative and transformational business leader with strong strategic and deep operational expertise across various industries. He is also well known for his world class Marketing and highly regarded for his data and tech savviness. He has been recognized by Forbes as one of the top 5 most influential CMOs in the world. Raja has also been recognized as the Global Marketer of the year and counted amongst the most tech savvy CMOs and one of the most innovative CMOs in the world.
At Mastercard, Raja is responsible for successfully building Marketing into a cutting edge, brand building and business driving function. He built Mastercard into a top 10 Brand in the World. The Mastercard Brand valuation has increased 5X under Raja's leadership.
Earlier in his career, Raja held several senior leadership roles during his 15 years with Citigroup, including Executive Vice President, Citi Global Cards, managing its $7Bn core credit cards business. Raja was also the Chairman and CEO of Diners Club, North America and successfully led its turnaround. Prior to that, Raja worked in Unilever in senior Marketing, Product and Sales roles.
He is a member of the Board of Directors of PPL Corporation, a Fortune 500 power generation and distribution company, currently sitting on its Nominating & Governance committees. He is also on the Board of Bon Secours Mercy Health, one of the major hospital systems in the US and Ireland. He is on the board of New York City Ballet and recently assumed the honorary role of President of the World Federation of Advertisers.
The transformation work led by Raja at Mastercard has been developed into case studies at both Harvard Business School and Yale School of Management, and now taught in most of the top academic institutions around the world. Raja is also the author of Wall Street Journal best-selling book, Quantum Marketing.